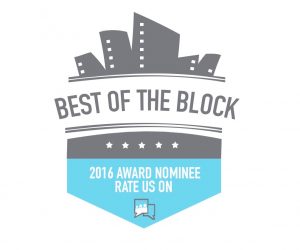 ChatterBlock is a few weeks into their "Best of the Block" business appreciation program.
If you are or were happy with the dance classes your child is or was taking with me,I would greatly appreciate it if you could take some time to show your support rate and review the classes or day Camps at Gabriela's Movement Studio. Just click either the Best of the Block logo or the following link
Rating the classes and leaving a review can earn you one of the 10, $100.00 Amazon gift cards that will be awarded by Chatterblock.com
The only requirement is that parents must leave a minimum of 2 ratings/reviews for local businesses. The more high quality, five star reviews a business gets the better chance they will be selected as one of our Best of the Block winners.
Thank you for your continuos support